Heart Care during Covid19 Pandemic
Taking extra care of the heart has become even more important than ever during COVID-19. Many people are already aware that people having heart diseases are more vulnerable to serious conditions during covid pandemic.
Here are few important facts referring Covid 19 and Heart conditions.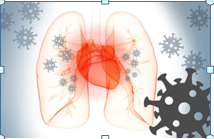 Covid patients with heart conditions are at greater risk of fatality than normal patients
Initial studies show that corona virus can cause heart damage
Having coronavirus makes is harder for the heart to function normally
The coronavirus could infect and damage the heart's muscle tissues directly
It can cause cardiomyopathy, which is a disorder that affects the heart's ability to pump blood effectively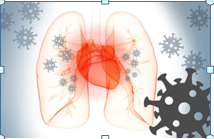 Healthcare professionals everywhere have given numerous tips to a healthy heart during covid. The common of those include:
Healthcare professionals everywhere have given numerous tips to a healthy heart during covid. The common of those include: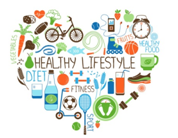 Do not stress: The heart conditions worsens when one gets stress. It is wise to follow the new normal without getting stressed and adapt to the new lifestyle during pandemic.
Do not skip medication: Do not attempt to treat yourself and change or stop the current regular medication without first consulting your doctor. It may have adverse affects on your heart.
Adapt a healthy lifestyle: Though indoor, it is not difficult to be active with what is available. Keep yourself moving by exercising. Eat home cooked healthy food and get enough rest. This is the best time to get involved in an indoor hobby. Be around family and engage in pleasant activities.
Take Precautions: Follow regular guidelines when going out. This includes, maintaining social distancing, washing hands regularly which are not major restrictions and are necessary to avoid the infection.
The risk of fatalities and complications during covid-19 are greater in patients with heart conditions. The major risk is for the heart patients having conditions of hypertension and diabetes.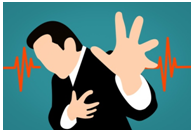 The other risk factors include:
Previous history of heart attack
Having blood pressure or hypertension issues
Conditions affecting heart rhythms
Peripheral Artery disease
Patients with heart valve disease
Older people with breathing issues
People suffering from Asthma
People with terminal diseases like cancer or with kidney failure
Heart Patients and Covid 19: Be ready for the emergency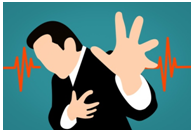 It is important to get to know the signs of a COVID-19 infection especially for the heart patients. It is important to not overlook symptoms sighting covid risk.

The heart patients should not avoid the following symptoms:

Chest pain or discomfort
Discomfort during physical activity
Shortness of breath or difficulty breathing
Numbness in the arms
Loss of Taste/Smell
Palpitations
Leg swelling
Dizziness or Fainting

 

 
Heart patients with these symptoms should immediately seek medical care.
It is important for heart patients to get accustomed with the new normal keeping in mind that this pandemic is going to stay for long. Ignoring or delaying medication or regular checkups could prove fatal for people with heart conditions. Though, majority of the heart patients are living healthily following the precautions and caring for themselves is of prime importance.