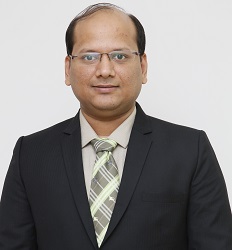 Dr. Manish Garg M.Ch., D.N.B., M.S., MBBS
Dr. Manish Garg is an internationally acclaimed heart surgeon, and a Cardio Thoracic &Vascular Surgery (CTVS) specialist from Mumbai. He graduated MBBS from esteemed Seth G.S. Medical College & K.E.M. Hospital, Mumbai, MS (General Surgery) from B.J. Medical College & Sassoon General Hospitals, Pune and M Ch (CTVS) from TN Medical College & BYL Nair Ch Hospital, Mumbai. Soon after, he secured the National Board Exams to achieve the DNB degree as well.
Dr. Garg gained valuable international experience by working as a Cardio Thoracic Surgical Transplant Fellow (Heart/Lung/VAD) at Mazankowski Alberta Heart Institute (MAHI), Edmonton, AB, Canada, and then as Cardio Thoracic Fellow/Registrar for adult cardiac surgery at Royal Melbourne Hospital, Melbourne, Australia.
Dr Manish Garg has a lot of national and international Publications and presentations to his credit and has received may accolades for the same. Having performed more than 1000 Open heart Surgeries successfully, his main areas of speciality include the latest Beating Heart (off Pump) Bypass Surgery, Total Arterial Bypass Surgery, Valve replacement Surgery, Redo Heart Surgery and Heart Transplantation.
He is currently working as a Visiting Consultant Cardiac Surgeon at Wockhardt Hospitals, Global Hospital, Thunga Hospitals, BSES hospital, KJ Somaiya hospital and SS Hospital, Thane.
Bombay Hospital (Marine Lines)
Chamber no.222, 2nd Floor, MRC, New Marine Lines, 
Mumbai 400020,
Ph: +91-9769582562/022-40511703
Days- Mon to Fri, 
Timing- Saturday- 6pm – 8pm
Mumbai Heart Clinic (Chembur W.)

37, Pestom Sagar Colony 
Road No.2, Chembur West,
Mumbai 400089,
Ph: +91-9324730004/022-25258406
Timing: Saturday- 10am-12pm
Holy Spirit Hospital (Andheri E.)
Heart Center, 2nd Floor,
Mahakali Caves Road,
Andheri East 400093
Ph: +91-9769582562/022-42478851
Timing: Sat – 1pm-3pm
Hrudya Heart Care (Kandivali E).

F1-2, Gokul Heaven
Thakur Complex,
Kandivali East,
Mumbai- 400101
Ph: +91-9819853854/022-28541731/28543300
Timing: Sat – 4-6pm