Welcome To Hruday Heart Care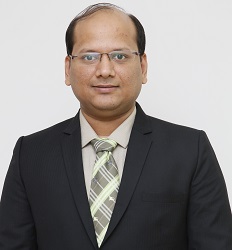 Dr. Manish Garg | Cardiac Surgeon in Mumbai
M.Ch., D.N.B., M.S., MBBS, FAHI (Canada), FRHM (Australia)
Dr. Manish Garg is an internationally acclaimed heart surgeon, and a Cardio Thoracic &Vascular Surgery (CTVS) . Cardiac Surgeon in Mumbai. He graduated MBBS from esteemed Seth G.S. Medical College & K.E.M. Hospital, Mumbai, MS (General Surgery) from B.J. Medical College & Sassoon General Hospitals, Pune and M Ch (CTVS) from TN Medical College & BYL Nair Ch Hospital, Mumbai. Soon after, he secured the National Board Exams to achieve the DNB degree as well.
Heart Bypass Surgery In COVID Times
With the turn of the century, Cardiovascular Diseases (CVD) has surpassed every other disease to become the leading cause of mortality in India. One in 4 deaths is attributable to CVD. Heart attack or Myocardial Infarction (MI) as it is known medi-cally is the frontline CVD affecting Indian population. Untreated, it has a mortality of over 30% with an additional risk of 5-10% every year for the fortunate ones who survive. Having made stupendous advancements in the treatment of cardiac diseas-es over the last couple of decades, the mortality has dropped to less than a third. Coronary Artery Bypass Grafting (CABG) or Heart Bypass surgery is a major contributor to this.
Over the last few months, gripped by sudden unleashing of 'Wuhan' virus, not only the entire country but the world has come to a standstill. COVID 19 pandemic is spreading and infecting people like wildfire. Every other medical condition has taken a seat back to cater to the ever increasing demand for the 'COVID Beds'. In the midst of all the chaos (thanks to the ever changing guidelines and the panic created by media) of this 'Novel' Virus, people are reluctant to seek medical advice for cardiac ailments. They pass off their symptoms as mere 'Acidity,' weakness or trivial ailments. Fear of contracting the tabooed Viral infection on visiting a health care facility, they are putting their own lives at grave risk. The risk of death from untreated heart disease is at least 20 times more than that with CoronaVirus. Though we must be vigilant in preventing the spread of this dreaded virus, we should be equally or more cautious about our own health and seek timely advice. Heart Bypass Surgery can be safely performed in these challenging times as well. Following Universal Safety Precautions and safety checklist mitigates the risk for patients getting infected while hospitalized. 
Since the strike of this Pandemic in our country, we have successfully performed over 100 Open Heart Surgeries Including Bypass Surgeries and Heart Valve Replacement Procedures. This would not have been possible without the support and commitment of our team who stood with us in these difficult times.
Though, we have to win over the epidemic rise of COVID-19 but not at the cost of our other medical ailments including heart disease. We have to walk over this tight rope with perfect balance.
A Rock In The Heart: Rare Abnormality
A 40 Year gentleman presented with occasional dull aching left chest pain and minimal shortness of breath on exertion. Chest X Ray done by his General Physician revealed  a large white out calcific mass (Appearing like a piece of rock) in the middle zone on the left side.  He was then referred to Dr Manish Garg for expert management.
We did a detailed evaluation and investigation. CT Chest revealed a completely homogenous calcific pericardial tumor measuring 10x8x5cm with collapse of the surrounding lung tissue. A whole Body scan did not show similar tumor elsewhere. 2D ECHO was normal and ECG did not have any electrical abnormality.
Bombay Hospital (Marine Lines)

Chamber no.222, 2nd Floor, MRC, New Marine Lines, 
Mumbai 400020,
Ph: +91-9769582562/022-40511703
Timing- Mon/Wed/Fri- 6pm – 8pm
Mumbai Heart Clinic (Chembur W.)

37, Pestom Sagar Colony 
Road No.2, Chembur West,
Mumbai 400089,
Ph: +91-9324730004/022-25258406
Timing: Saturday- 10am-12pm
Holy Spirit Hospital (Andheri E.)

Heart Center, 2nd Floor,
Mahakali Caves Road,
Andheri East 400093
Ph: +91-9769582562/022-42478851
Timing: Sat – 1pm-3pm
HRUDAY (How R U toDAY) Heart Care
F1-2, Gokul Heaven
Thakur Complex,
Kandivali East,
Mumbai- 400101
Ph: +91-7777030578/022-28541731/28543300
Timing: Tue – 4-6pm, Sat – 4-6pm